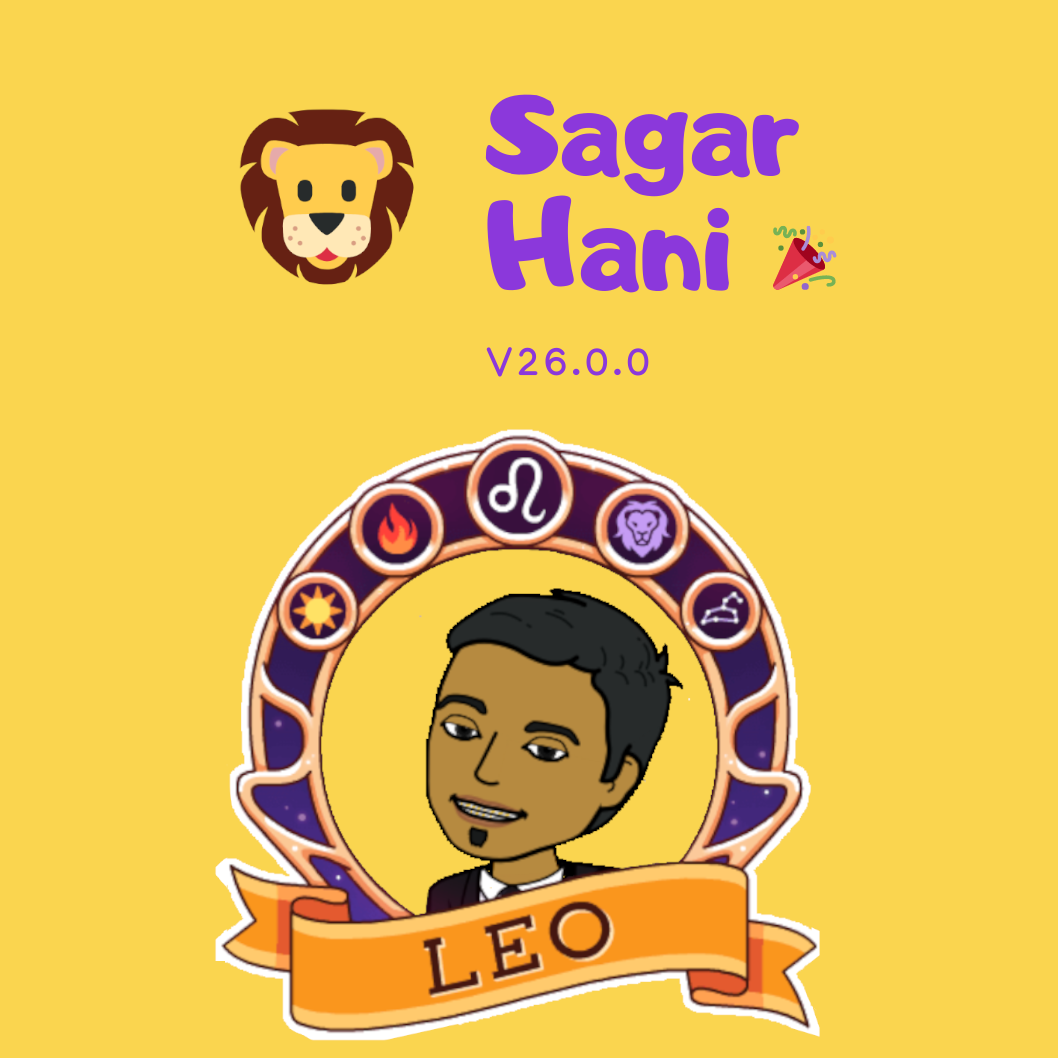 Today I turned 26. 🥳
This made me realize that now I'm close to 30 and away from 20. 😄
I'm myself getting upgraded to the newest version of me i.e v26.0.0
What's new in v26.0.0 ?
😇 I'm more grateful to almighty for all things I possess today. Will pray for more strength so that I can help others who are in need.
❤️ Being more kind to others, gained more ability to show empathy towards others.
🤗 The year 2020 has been a very tough time for all of us. Coronavirus pandemic is fighting hard against humanity. It's time for us to understand that all of us are in this together and make sure that humanity will gain the upper hand.
🍎 Stay Hungry. Stay Foolish. Stay Safe.
🐥 Collaborate more with duck to make the jungle and the world a better place to live.
I'm missing traveling which I loved the most last year. Read about ⏮ Rewind - 2019